Our eco-friendly polished and natural pebble collections are sourced from remote regions throughout the world and are perfect for landscaping, flower arrangements and potted plants. We have the largest range of colors and sizes available in 5lb, 20lb and 50lb packaging.
(Note: Polished pebbles are coated with paraffin wax.  Darker colors may fade over time depending on sun exposure and water use.  If used in aquariums, please be sure to rinse and clean before adding to any tank application)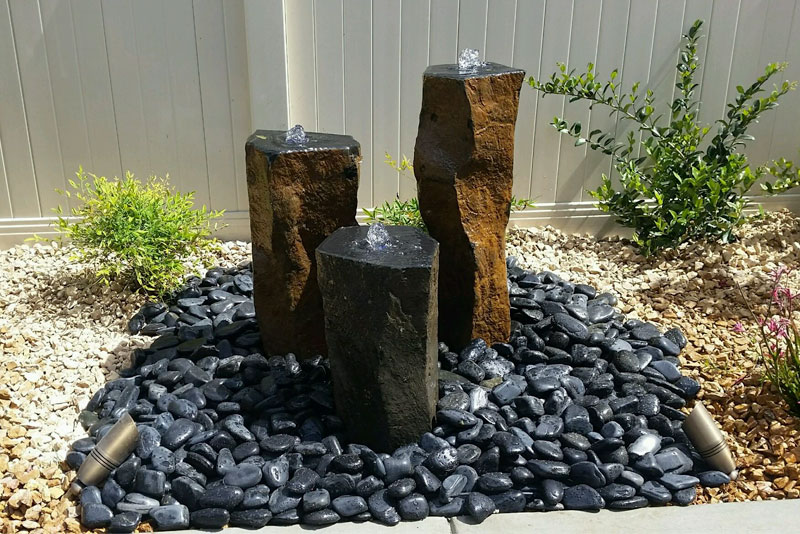 Polished Collection
Natural Collection
Size Comparisons
Decorative pebbles may vary in actual size and shape due to the natural composition of the pebbles and direct sourcing from multiple quarries throughout the world.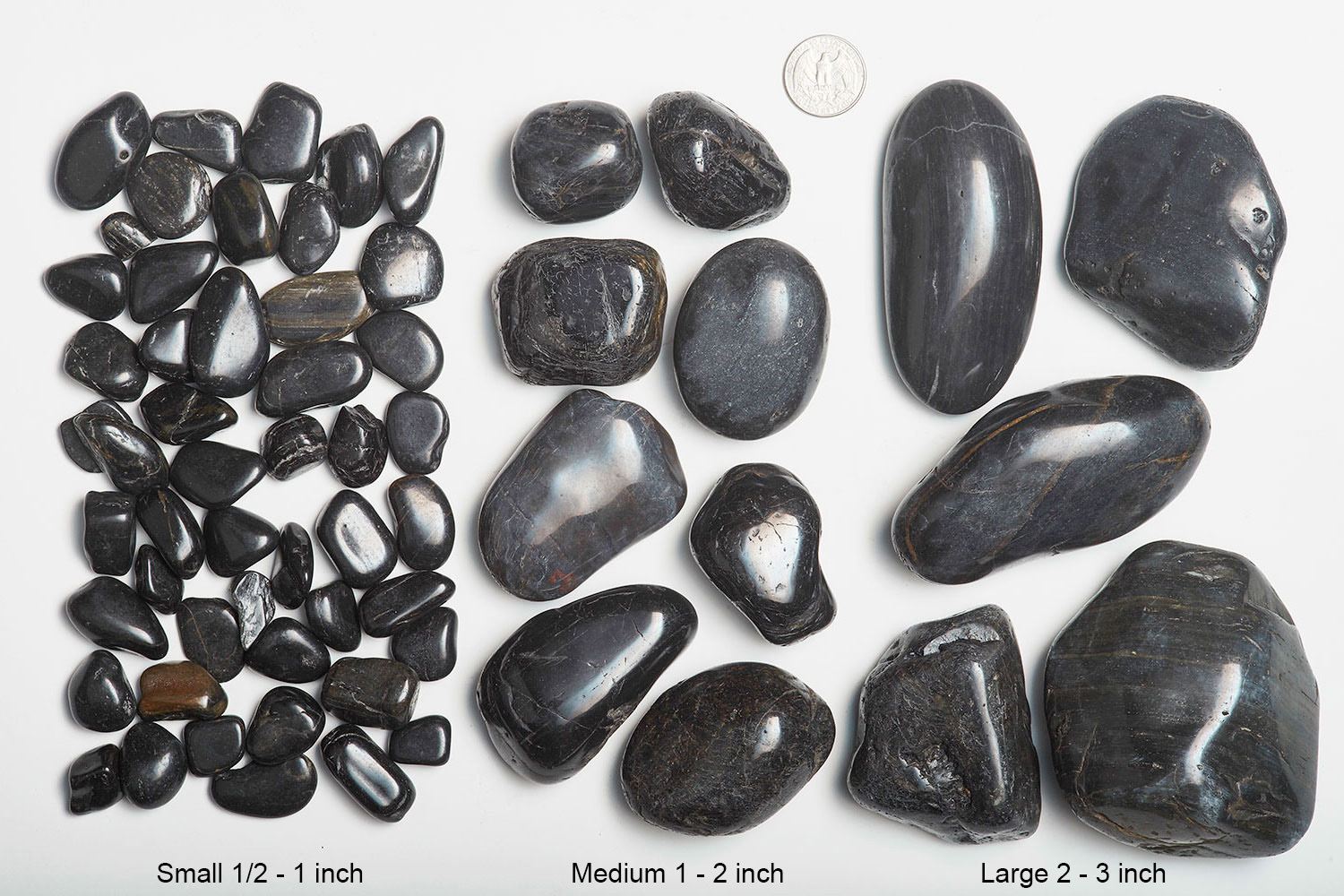 Pebbles Sizes
SIZES: Bean Pebble Size = ⅕ inch, Gravel Pebble Size = ⅜ inch, Small Pebble Size = ½-1 inch, Medium Pebble Size = 1 – 2 inch, Large Pebble Size = 2 – 3 inch
Package Sizes:
We offer packaging in different sizes to fit your projects needs:
5lb Stand-Up Bag
20lb Poly Bag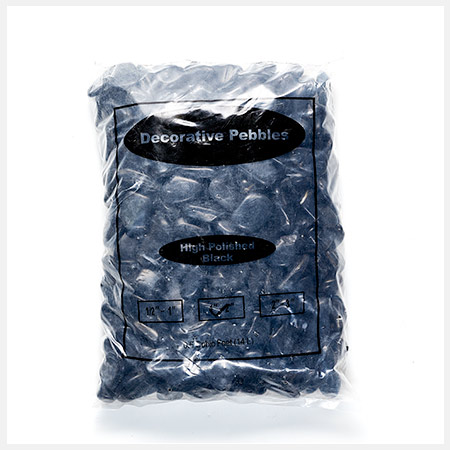 50lb Poly Bag
Landscape Pebbles & Garden Rocks
Our decorative pebbles are anything but your traditional landscaping rocks. All of our Exotic pebbles are found naturally on our earth's planet to to provide a 100% natural addition to your home, garden, backyard, or landscape.
Our pebbles range in size and come in two unique categories as either polished or unpolished. Our polished landscape pebbles have been smoothed and provide a slight reflection under lighting while our un-polished collection (referred to as our "natural collection") remains unaltered and exist exactly as the environment created them.
All our decorative pebbles are well suited for yard and pond decor and make the perfect addition to an outdoor living environment in addition to our popular fire glass product line for fire pits. For inspiration on design; check out our landscaping guide,