Exotic Pebbles and Glass, a US-based company sources some of the best decorative products from around the world. It is a proud manufacturer of modern age products perfect for adorning the lawn, patio, outdoor living rooms and gardens of its US and Canada based clients. However this blog post is written to congratulate one of our products, OUTDECO Privacy Panels on winning "Best Outdoor Living Product of 2017" at the International Builders Show (IBS) on the 12th of January. 
OUTDECO creates privacy panels and decorative outdoor privacy panels that do a great job of separating backyard space, creating privacy from neighbors, providing a perfect track for vines to grow up walls or blocking out unsightly areas. The possibilities are endless with these amazing design pieces. Their products are made from sustainably sourced hardwoods have grabbed the attention of all.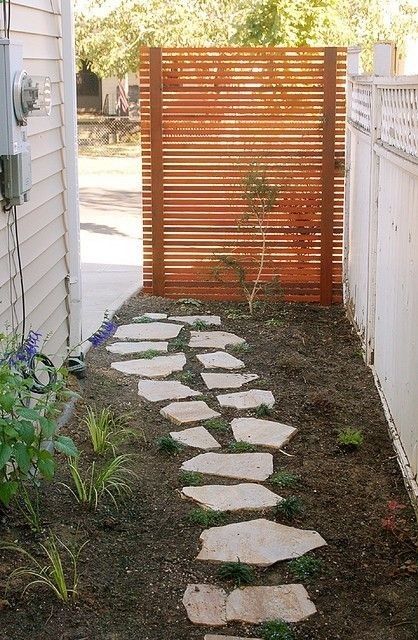 The Auspicious Event at International Builder's Show (IBS)
Winning of such an award is not only an honour for OUTDECO but also for Exotic Pebbles and Glass because we truly believe in this amazing product and want to see it in many backyards, restaurants and hotels in the near future. The highly prominent event occurred at the International Builders Show (IBS) where near about 400 entries were made. However, the National Association of Home Builders (NAHB) shortlisted nine categories. The entire building industry of USA was impatiently waiting for the results.
At last, when OUTDECO was declared the winner, every participant was eager to know about the speciality of it. The judges were delighted to announce it as the winner because they were amazed at their featured product- Garden Screens. Even the attendees were elated after viewing the products presented by OUTDECO.
Reactions of the International Builders Show Judges and Attendees
The responses of attendees and judges sent a positive vibe throughout the building industry of the USA, especially North America. Both the judges and the show attendees visited OUTDECO booth to look at all the remarkable products sold by it. The viewers included renowned designers, homebuilders and architects with profound knowledge in decorative panels.   
Some of the viewers termed it as the best product, whereas others praised OUTDECO's efforts to build something unimaginable. The audience was simply amazed at the design and the privacy that it offered. They had never imagined something as beautiful as privacy panels, which could well be used in a garden.
All these positive feedbacks are something inevitable given the creative ideas presented by OUTDECO through the Garden Screen panels. Let us look into the specific details of outdoor panels that created this much hype among the viewers and judges.
Specialities of Privacy Panels or Garden Screens
Garden screens as sold off in the name of 'Privacy Panels' on the website of Exotic Pebbles and Glass, is unique in terms of innovation, design and functionality. It has achieved fame and recognition due to the following features:
Made from organic content
This specified point reflects Garden Screen's innovative aspect. The presence of 97% wood fibre without any remains of synthetic glues, make the product a unique one. It scores high in sustainability and proves to be a trustworthy material given its stability and durability. For outdoor use, it matches all the specifications.
It is carbon negative
Since Garden Screens are made up of timber, it works in favor of
a negative footprint production. It works against the emission of carbon dioxide in the air and absorbs the excess as emanated due to human activities.
Provides 10-year warranty
OUTDECO provides a 10-year warranty to users and this covers everything starting from physical deterioration to de-lamination. In addition to all this, it provides priceless advice relating to maintenance of the outdoor panel.
Absence of synthetic glues
Garden screens are safe not only for workers but also for the environment, as it contains no synthetic glues, formaldehyde, VOCs and carcinogens.  This specified fact also explains its durability when exposed to exterior conditions. Since there is the absence of artificial additives in it, the harmful process of breakdown does not occur. Consequently, nature is saved from its harmful impacts.
Designed in Australia
Garden Screens is the best example of sustainable innovation. Made from waste sources, it saves deforestation and impresses customers with its carbon negative aspect. Manufactured in Australia, it excludes the virgin natural forest from its hardwood sources.
Apart from the above-mentioned points, there are other facets, which are equally impressive. It is an installation-friendly and cost effective option, which can bring success to all including homeowners, builders and designers. Given its versatility, it meets the expectations of every individual searching for an affordable screen with an upmarket style.
Another striking feature of OUTDECO is its variety and standard size that meets the need of all. Given the creative ideas of the company, every now and then, contractors are choosing its designing services. 
Decor Ideas
Screen panels can give your backyard a total makeover. With ready to install feature, it is exactly what you are looking for. One can place these Garden Screens in their patio, just at the entrance or at their deck space. Being a user-friendly product, it allows clients to involve in DIY (Do It Yourself) projects only to enhance the beauty of their backyard.
Products Designs
Some of its product designs popular among the masses are Marakesh, Mahjong, Leafstream, Star Anais, Daintree and Orient. These are creations, which can meet your geometric, classic, and blockout design needs.  With adorning properties, it also fulfils a plethora of other application requirements.

Closing Thoughts
Even though Exotic Pebbles and Glass offer a wide range of products such as decorative pebbles, landscape glass, fire pit accessories, OUTDECO's Garden Screen is by far the best. The organic fibre content of the outdoor screen is appropriate not only for your garden but also for the world. The architectural designs with intricate decorations have most probably enthralled the critics.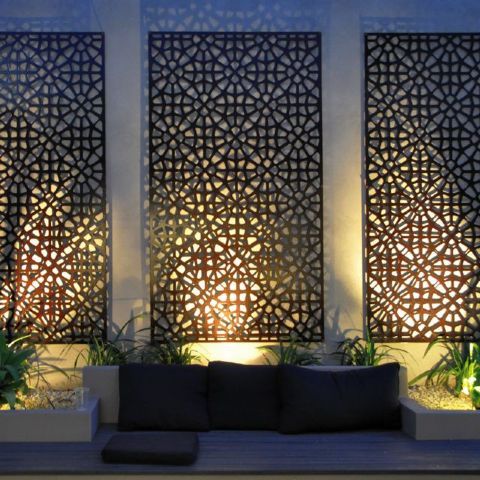 The specialities of OUTDECO's product, as listed down in the blog, has generated strong responses and account for its overall success. It had always planned to launch its product in the North American market, which has now met with a roaring success. It has proved its capabilities to the building industry, which is well evident from the recognition that it achieved at the International Builders Show.