There is so much you can do around a fire place or pit in your yard or garden. In-ground fire pits are distinct in the feature that they contain the fire within its sphere and the flames evoke directly from the ground. This type of fire pits are exclusive for outdoors and can transform the aesthesis of a simple yard, patio or garden, into a cozy, warm and luxurious area.  Here are some modern and eclectic in-ground fire pit ideas to decorate your outdoor space.
Using Fire Glass
Fire Glass is a brilliant alternative to woods and logs. The beautiful fire glass, available in diverse colors, shapes, and sizes looks stunning against the flame and creates a clean and relaxing ambiance that can transform the look of underground fire pits, whether it's a complexly paved and decorated one, or a simple hole in the ground.
Fire glass is tempered glass that does not burn and instead, holds the fire for a long period in both natural gas and propane fire pits. They also have blunt edges that make them safe for handling with naked hands. Modern in-ground fire pit ideas largely include fire glass instead of logs, woods and other fire pit fillers, and may be used in both vented and non-vented pits, as they cause minimal smoke and pollution.  However, do not use fire glass in wood burning fire applications and make sure you are using a vent free approved burner system.
Fire glass is eco-friendly as it does not infuse toxic fumes and can be highly economic. In fact, you don't even need to fill up the entire fire pit with exotic glasses, you can actually save money by using a cheaper base filler material, sand and gravel and use tempered glass filler on the top layer. However, do not use any porous material under fire glass, such as pebbles or lava rocks.
Paved In-Ground Fire Pit Ideas
An essential requirement to create underground fire pit is a hole in the ground and sufficient filler to hold the fire. If you want to create a permanent in-ground fire pit built into your backyard or patio, this look can be achieved with concrete fire bricks or pavers around the submerged fire pit.  In that case, you will need fire-rated bricks in and around the fire place, along with fire-rated adhesives during masonry. If you're creating an in-ground fire pit in an existing concrete paver patio, make sure the pavers are fire-rated.
Burning wood in concrete fire pits can be hazardous in the long run, as burning wood creates high temperature that might cause the concrete to expand, and eventually form cracks and fissures. Moreover, with continued contact with the extreme heat the concrete can absorb the heat and become too hot to touch, which can be dangerous since unlike metal, the heated concrete does not change color. The ideal thing to do would be to place the burner higher than the pit and avoid direct contact with the concrete as much as possible.
These basic in-ground pit ideas are very easy to build on your own. You will need a proper open space and compliance from the local municipality to have an open fire pit in your property. With all the right materials, you can build it in a weekend's span. However, you must know about the technicalities of proper ventilation and water drainage systems to make it worthwhile.
Moreover, as interesting it may sound, safety is a major concern for having this type of open fire pit in the backyard, especially in moments of igniting your in-ground fire pit. Fires should never be started by kids without proper adult supervision. And if you don't have avid knowledge, you should do some research or be well versed with all the safety norms, and enjoy your property safely. If you have pets and children, then you either light it while they are away or stay close to protect them from stumbling upon.
Stone In-Ground Fire Pit Ideas
Stonehenge is one of the classic in-ground fire pit ideas that lives on as the traditional design.  And it's truly timeless. You can achieve the look by stacking stone or boulder rocks on the basic structures of fire pits in your open space. It is ideal for both large and small areas, but you need to determine the size and type of stone that's best for your space.
If you want to invest on an expensive and premium stone, then the pre-sorted palletized stone is a brilliant idea, it is pallets of premium stones, that offer great compatibility with your in-ground fire pit. They can be expensive but equally high quality in terms of size, shape and robust outlook. It may be available at a stone yard. You can use pumice stone, basalt, granite and gneiss materials, but it's better to avoid sandstone and shale rocks, as they often have air inside them, that risks explosion when comes in contact with fire.
Stone lined fire pits make an excellent parapet or guard for children and pets, and create a medieval appearance worth admiring.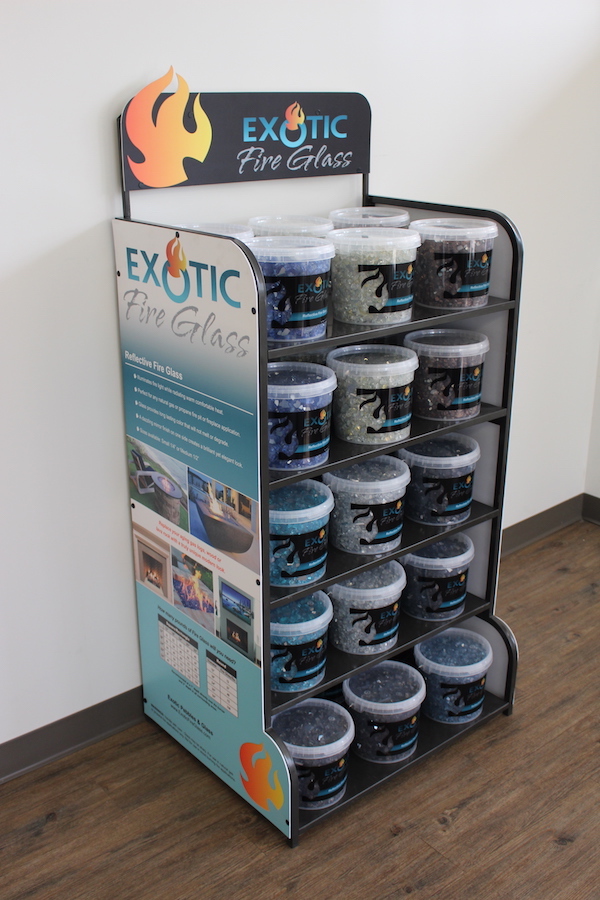 Rustic Sunken Fire Pits
Whether you have a small area or large, or if you are looking for fire place remodeling ideas, the rustic style can add a lot of class. It's very easy to achieve, as fire pits require lesser space than fire places, and is ideal for small yard and even balconies, thus you can not only save a lot of space but also make small open spaces appear bigger. Use boulder rocks, to line your pit that of a standard size proportionate to the pit's dimension and the outdoor space.
Black fire glass or ceramic logs can be ideal to create the rustic, shabby chic character. But keep in mind, that rustic is best enjoyed when it only "looks" so, but is well maintained and clean. So considering fire glass is a good idea, because it's low in maintenance than wood and logs. Create a seating area around it by just using some throw pillows or logs. The crackling sound and the warm effulgence can any day create a camp fire ambiance in the house, and the black, brown colored glasses give you a sophisticated classic outdoorsy feeling.
Modern In-Ground Fire Pit Ideas
Traditionally, underground fire places have a rustic appearance to them, but they can be so versatile and accommodate diverse styles of in-ground fire pit décor ideas. Modern designs are a lot about sleek and minimalistic designs that can be created with some exotic fire glass as a cleaner and minimalistic alternate to woods and longs granite lining is another feature to create this look.
Fire glasses are excellent fire pit fillers and have a variety of colors that look very interesting, and since they are low on maintenance, it's perfect for urban lifestyles. So if you want to host a party, wherein your guests will enjoy the most and remember the times for a long time, you can create a great ambiance by arranging it in our open area, without worrying about the cold. An open space, naturally adds a lot of freshness, and even amplifies your music.
In-Ground Fire Pit Ideas With Fire And Water Combination
With a little imagination, you can create an underground fire pit with a combination of water. Landscape designers use water lining in fire pits to make it safer. You can have water lined in-ground fire pit in your open space with ease and minimum extra space. To create this you are going to need proper channeling that separates the water from the fire pit and proper drainage system.  Also consider the water is not creating an obstruction in the way to reach the fire pit, so that you change logs or fire glass, and treat them. Water and fire creates an almost divine ambiance, in an open area and would be an incredible spot to have a romantic dinner for just the two of you.
In order to avoid standing water, and ash diluted water, consider having a gravel lined drainage trench away from the bottom of the fire pit to a low spot on your property. Use simple drainage pipes to drain the water. It's better to avoid plastic pipes to avoid any risk of contact with the fire and resulting disasters, you can use metal pipes instead. 
In-Ground Fire Pit Ideas For Small Spaces And Gardens
The crackling fire and a camping ambiance right in your yard is a great thing to have. So it's better to ensure preparation against natural phenomenon like rain and wind protection for your open air fire pits. The compact and smaller dimension of in-ground fire pits are safer in comparison to above ground pits, in terms that they hold a very controlled flame, which does not leap unpredictably and has the potential of catching any overhanging tree leaves or the flying embers fluttering, thus reducing the risk of landing on any combustible articles nearby. So one can actually use in small spaces, and gardens, where there may be dense hanging leaves.
However, in-ground fire pits are not entirely free of risks. Having the usual ground level holes in small spaces and in gardens with surrounding trees, can be dangerous for children, and especially pets, so that they don't stumble upon it, or worse, cause any accidents while climbing trees around and stumble upon the fire.
Stringent rules are not to be relied upon, it is better to consider proper safety covers and lining of the pits, especially you have pets and children at home.
Fire Place Remodeling Ideas
Fireplaces have been an object of affection, and one of the most wondrous backdrops for romantic moments, family gathering, or ceremonies and feasts. There can so much happening around the warm flames, and an exotic architecture around it.
For the best fireplace remodeling ideas, follow the same rules you did when the creating the fire pit. You need to check again with the local municipality regarding any regulations about the remodeling. The ideal safety precaution entails that at a minimum 20 feet distance should be maintained from nearby structures, like shrubs, and trees and the main house. Landscapers suggest on keeping the pit base 6inches to 12inch deeper than the surrounding grade. This is the standard in-ground fire pit dimension.
The basic idea for fire pits is to consider a certain diameter to accommodate a certain number of people to sit around, say a foot for more or less two people. If you have a very small space, then consider throw pillows to create a scattered seating arrangement in the ground. Also, remember that you will require maintaining a minimum distance between the fire and the seated, so plan things wisely.
In-Ground Fire Pits Around Outdoor Grill And Barbeque
If you love cooking, then you create a paradise around your outdoor fire pit and popularize your den as a favorite spot for friends to host lively parties during the barbeque season. If you wish to create a rotisserie over an in-ground fire pit, then the ideal thing to do would be to build the fire base adeptly so that the flame reaches the food consistently, so as to cook the food, then heat it. While grilling is easy in fire pits since you can insert a skewer in, cooking barbeque and over rotisserie is a challenge as you have to position the stuff over the pit in such a way so that the flame reaches the food subsequently.
You can incorporate some clever in-ground fire pit ideas depending on the depth you want your fire place. Design the pit ranging from six to 12inches, and don't ignore the level base. Following this, dig a smaller circle inside the fire pit, about three to four inches deeper. This area should equal roughly one-third the fire pit diameter. For example, with a 24-inch-wide pit, dig an eight-inch circle in the center of the larger one. Fill this inner circle with rocks, sand or gravel to create a natural sump area for drainage. Top the entire fire pit base with two inches of sand. Surround the outer edge of the in-ground fire pit with stones or logs.
Things To Remember Before Building An In-Ground Fire Pit In Your Open Space
In-ground fire places are a class apart, add a lot of character to the outdoor area, making it look rich and upscale. Such an area in the house has something for everyone, wherein children would love to enjoy a campfire; teens would love to party or the best place to spend a romantic evening, then heading to any fancy restaurant.
Before you start building your very own fire pit, you need to consult with your city's ordinances. This usually is taken care by the local municipality, who will give you an official compliance for the fire pit, and without this compliance, it will be illegal to build any kind of fireplace in your property. This might also levy a tax since it will add a new value to your property. The amount of which at will depend on the size and type of materials you are using for the pit. To make it low cost, you can first build a basic fireplace and then remodel it afterward, with your desired decoration, for which you will not have to pay any taxes.
Another thing to consider is wind. Sometimes home owners fail to recognize the aspects of what heavy winds can do with the fire in an outdoor fire pit. While indoor fire places burn freely without the risk of the fire going out of control because of wind, outdoor fire pits carry the risk at large. Some areas have a warning sign of "no burn" as the wind can flutter the fire in an unmanageable way. In-ground fire pits though carry a greater safety quotient than other over ground types of an outdoor fireplace. Moreover, the wind will not only flutter the flame the woody smoke can go too far and might cause disturbance to your neighbors. It's better to chuck the idea of lighting a fire on a windy night and better stay indoors. But if you have already made plans, and called in guests then you can consider keeping some alternates to aid the situation, especially if you live in a windy region.
If you live in windy areas, then consider having a gas fire place instead of using logs and wood as your fuel. Or better, invest in an electronic outdoor fireplace system, that can be just turned off with a remote if the fire goes wild. You can use gel fireplaces that zero in on the smoke and lease exhaust emissions. Also, do not forget to buy a fire pit wind guard.
Don't neglect covering your fire pits when they are not in use. This is to prevent the fire place from rain, dust, and debris. Because damp or debris in between your pit fillers can cause a delayed ignition on time. You may keep the job for the weekends, but if it rains while you are away at work, then your weekends will just require more work around the fireplace. The open fireplace is not safe for kids, and especially innocent pets, who will not have the idea where to go and where not to. So never forget to cover your fireplaces when not in use.
Conclusion
The in-ground fire pit ideas make an excellent hangout spot, for a variety of activities. When it comes to in-ground fire pits, it is not only the warmth of the fire in cold evenings, but this kind of fire pit is safer and easier to maintain than over ground fire pits.
If you are going to build one in your home, or other property, like a resort, camp or children's home, make sure to speak with your local authorities of your cities ordinances. The addition of a fire pit will add value to an existing property, so you are going to have to pay a certain tax for it. And if you are remodeling a previously built fire pit, never neglect to consult with the same authorities to steer clear any legal formalities. Different cities have different regulations regarding fire places and you should abide by them.
The enclosed design of in-ground fire pits typically hold the fire in a constrained manner, that means, the warmth does not reach too far away from the fire place. So it is valid to say that in-ground fire places are ideal for small spaces, and this actually makes fire places to be cozier and requires close seating. This may add more charm to a gathering of close friends, and to a romantic date for two. However, as you need to maintain a minimum distance from the fire pit, not only for those that are seated around it but also the furniture, trees and other articles that are there in your space. Hence, if you already have a small and pact yard space, the in-ground fire pits is most likely to give your guests a cramped feeling than cozy. Whereas, as formal gathering and elaborate ceremonies like engagement or birthdays might seem a grand idea to host around the fire, if you have a moderate number of guests, it is ideal to host the ceremonies away from the fire place, and instead have a more relaxed, aftermath party hosted around the fire. Have a wise seating arrangement around your fire, and do not keep any combustible articles around your fire. It is ideal to ask your lady guests to not use spray perfumes and other inflammable cosmetics around the fire.
Drinking alcohol around the fire, during parties should have some safety precautions beforehand; it is wise to make the arrangement away from the fire place in order to avoid any mishap. Also, be careful when you arrange for music and amplification systems around your fire. Consider live music in house parties.